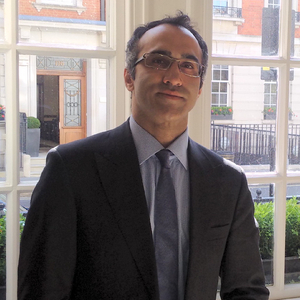 Mr Mahi Muqit PhD FRCOphth is an expert eye doctor and eye surgeon, retina specialist, and leading retinal surgeon in London. Mahi Muqit works as a Consultant Ophthalmologist, Cataract and Vitreoretinal Surgeon at the world famous Moorfields Eye Hospital and in Harley Street in London, with subspecialist expertise in surgical retina, medical retina, and complex cataract surgery.
Mahi Muqit has trained and taught at some of the finest and most respected academic institutions in the world of
ophthalmology. He has presented at regional and international meetings, and is regularly invited to deliver presentations to
ophthalmologists, GPs and optometrists in London.
In the operating room, he uses the latest cataract surgery technology, advanced retinal and vitrectomy surgery, and the
cutting-edge laser techniques to perform eye treatments for his patients. He has expertise in all areas of vitreous surgery,
macula surgery and retinal surgery. This includes surgery for floaters, macular hole, epiretinal membrane, vitreomacular traction,
diabetic detached retina, scleral buckling surgery, and emergency retinal detachment. He is highly regarded as a Vitreoretinal
Surgeon, Cataract Surgeon and Medical Retina Specialist.
His clinical and surgical outcomes for patients in these areas compare well with the best external benchmarks. Mahi Muqit has
performed thousands of eye surgeries and private patients can be reassured that their surgery will be personally undertaken
by Consultant Surgeon Mr Mahi Muqit at Moorfields Eye Hospital and in Harley Street.
Honorary Clinical Lecturer at the Institute of Ophthalmology, University College London.
Author of over 60 publications in leading eye journals
Member of the Royal College of Ophthalmologists
Member of the British and Eire Association of Vitreoretinal Surgeons
Member of the UK and Ireland Society of Cataract and Refractive Surgeons
Mahi Muqit is passionate about voluntary work in resource-poor countries, and is currently involved with innovative international diabetic eye screening projects based in Bangladesh.
Member of the Diabetic Eye Care Committee, International Council of Ophthalmology
Member of the Working Group for Diabetic Retinopathy with the International Agency for the Prevention of Blindness (IAPB)
Volunteer Advisor/Consultant for Helen Keller International (HKI)
Scientific and Medical Adviser for Pixium Vision (France)
Medical Appraisal and Revalidation Lead (Deputy Responsible Officer) at Moorfields Eye Hospital NHS Foundation Trust
To book an appointment call +44 7717 203564 or email pp@retinasurgeon.uk.com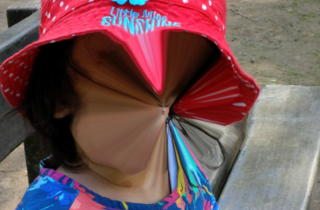 A small, circular gap opens up at the centre of the retina. Causes blurred vision and distorted vision, and patches of missing vision at the centre.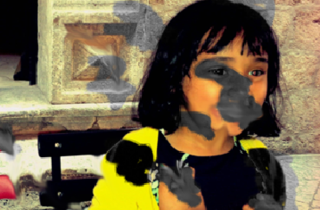 You must be screened for diabetic retinopathy, as you may not notice changes to your vision. Diabetes damages small blood vessels of the retina, leading to bleeding in the retina and fluid leakage at macula.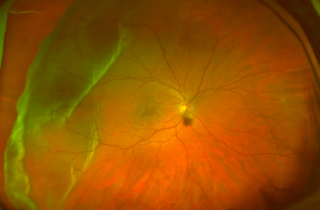 The retina is the light sensitive film at the back of the eye and retinal detachment is an emer gency wher e the retina peels away to cause a shadow or loss of vision.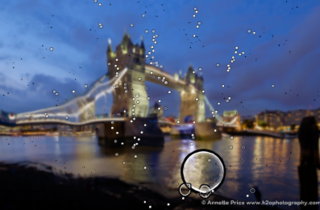 Floaters are shapes that people can see drifting across their vision. Float er s are small bits of debris floating in the vitreous jelly inside the eye.