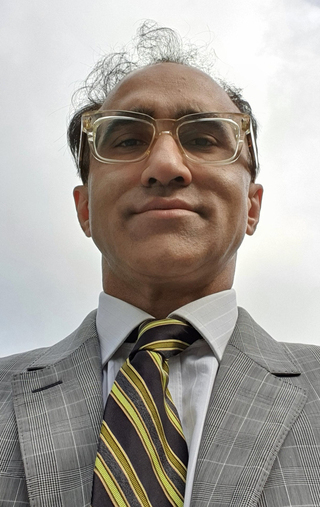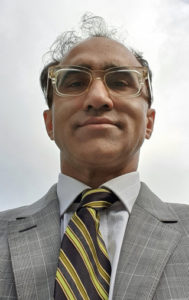 He graduated from the University of London in 1995 and qualified as a doctor from the University of Glasgow Medical School in 1998. After one year of training in Accident & Emergency and Neurosurgery in London, he commenced specialist ophthalmology training at the renowned Tennent Institute of Ophthalmology in Glasgow, then  undertook higher specialist ophthalmic training in the Yorkshire School of Ophthalmology.
Mr Mahi Muqit PhD FRCOphth is an expert eye doctor, retinaspecialist, and recognised retinal surgeon in his field, and has presented at national and international meetings. He has completed a 3-year Medical Retina Clinical Research Fellowship at Manchester Royal Eye Hospital, specialising in diabetic retinopathy and retinal imaging. This research programme was sponsored by OptiMedica Corporation (Santa Clara, USA), the inventors of the Pascal laser device. During this period, he completed a PhD at the University of Manchester receiving his doctorate in 2011. He researched and pioneered new laser treatments using the Pattern Scan Laser (Pascal) system for treating patients with sight-threatening complications of diabetic eye disease. Mr Muqit has extensive expertise in the field of diabetic eye disease and has conducted international training workshops in this area.
Mahi Muqit has completed two advanced vitreoretinal fellowships at the world-renowned Oxford Eye Hospital and at the prestigious Manchester Royal Eye Hospital. He was appointed as a Consultant Vitreoretinal Surgeon at Moorfields Eye Hospital in London, with subspecialist expertise in surgical retina, medical retina, and cataract surgery. He has clinical and surgical NHS services at Moorfields City Road and Moorfields South (St Georges and Croydon). He has an intravitreal injection therapy service, is part of the retinopathy of prematurity (ROP) clinical team, and delivers a diabetic eye disease service linked to the diabetic retinopathy screening programme.
Throughout his career, Mr Muqit has trained and taught at some of the finest and most respected academic institutions in the world of ophthalmology. In the operating room, he uses modern small-incision phacoemulsification cataract techniques, Femtosecond laser-assisted cataract surgery,  and uses the latest 23/25-gauge vitrectomy technology and surgical devices to perform vitreoretinal surgery for his patients. He has expertise in all areas of vitreous surgery, macula surgery and retinal surgery. This includes floaters, macular holes, epiretinal membranes, vitreomacular traction, diabetic tractional retinal detachments, scleral buckling surgery, emergency and complex retinal detachment, and phacovitrectomy operations. Mr Muqit offers the latest intravitreal anti-VEGF and steroid therapies to his patients that include: Avastin (Bevacizumab), Lucentis (Ranibizumab), Eyelea (Aflibercept), Ocriplasmin (Jetrea), and Ozurdex implant treatments.
In 2011, he was awarded the European Society of Ophthalmology Young Ophthalmologists Prize, and has published 50 scientific papers in peer reviewed ophthalmic medical journals. He is active in education and ophthalmic research, and currently supervises the clinical and surgical training of ophthalmic specialist trainees and vitreoretinal fellows at Moorfields Eye Hospital.
Mahi Muqit is a member of the Royal College of Ophthalmologists (RCOphth), the British and Eire Association of Vitreoretinal Surgeons (BEAVRS), the UK and Ireland Society of Cataract and Refractive Surgeons (UKISCRS) , and the Working Group for Diabetic Retinopathy with the International Agency for the Prevention of Blindness (IAPB). He works as a volunteer Consultant for Helen Keller International (HKI), and is currently involved with two innovative international projects based in Bangladesh.
To book an appointment call +44 7717 203564 or email pp@retinasurgeon.uk.com